Audi RS4 Tuning by Wheelsandmore
Tuning specialist Wheelsandmore from Baesweiler took hands on the current Audi RS4 from the B9 series and identified potential for individually increasing the performance, improving driving dynamics, enhancing the visual appearance and perfecting the overall car.
Tuning / power tuning box for Audi RS4 (B9)
The engine performance of the 2.9 l TFSI engine increases the tuner by means of microprocessor-controlled additional module to opulent 527 hp and 710 Nm. Should the solvent family man register additional power requirements, the tuning specialist also has throughput-optimized exhaust systems with remote-controlled flap control for all Audi R and RS models. With the exhaust system for the Audi RS4 B9 Wheelsandmore offers additional 9PS extra power and thus provides in comparison to MTM or ABT the hitherto most powerful package without intervention in the control unit for the RS4.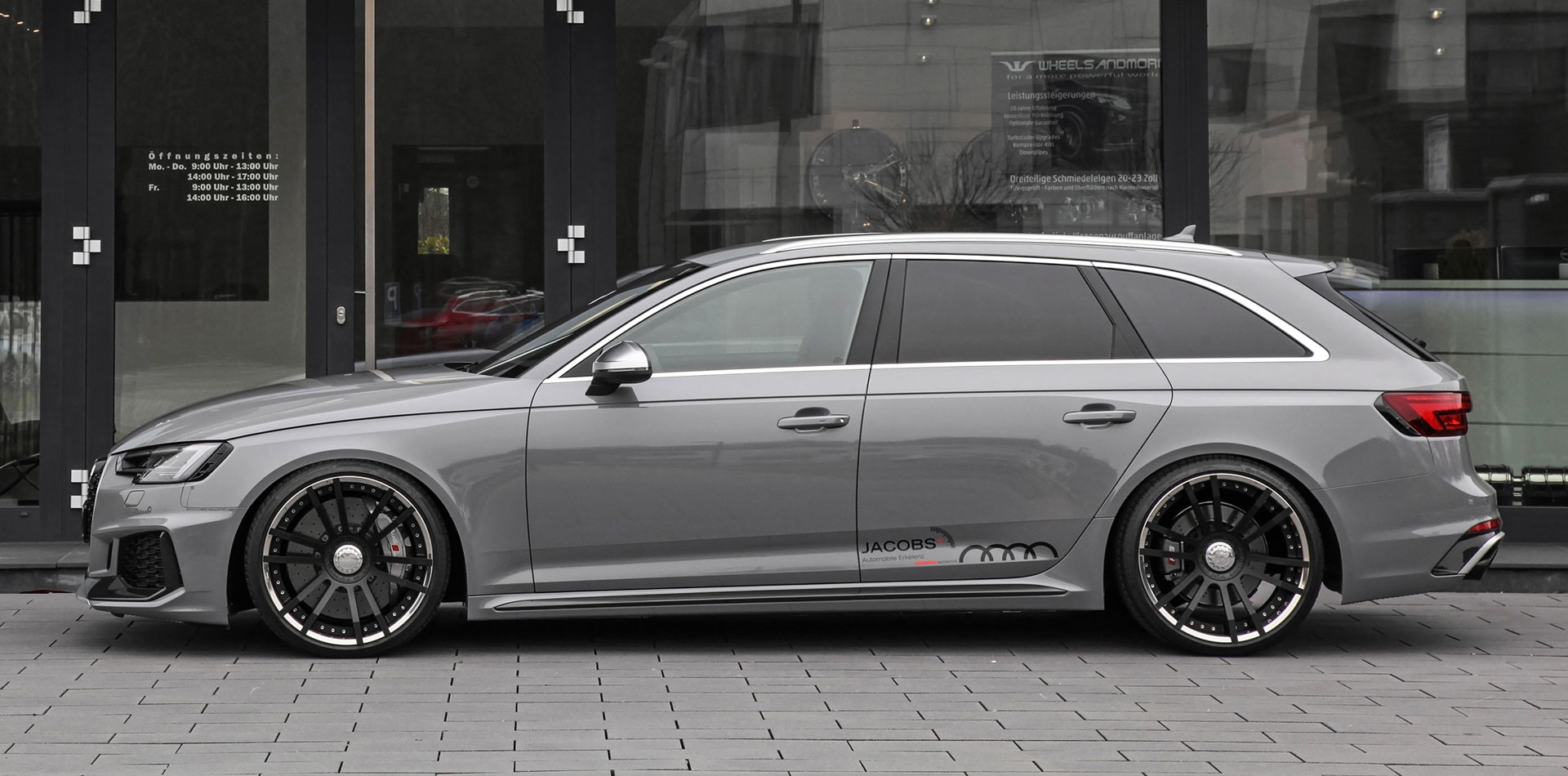 20 inch wheels for Audi RS4
From the rim assortment of the wheel manufacturer the models 6Sporz² and F.I.W.E. individually mounted in any color and surface and according to customer requirements, from the maximum desired tire width of 9.0 × 20 with 275/30/20 up to 11.0 × 20 inch wide rims with 295/25/20 tires. From a solution with 21 inch wheels with much too narrow 245/30/21 or 275/25/21 tires, the luxury tuner takes distance because of aesthetic and driving dynamics.
suspension Audi RS4
For the optical adjustment of the new gear train, on the one hand, adjustable lowering springs or, in order to be able to travel on the race track on a lateral dynamic basis, recommend the adjustable coilover suspension from the renowned KW company.
Zum Audi RS4 Programm Presse Download