EXHAUSTSYSTEM WITH VALVE FLAPS Lamborghini AVENTADOR S LP 740-4
AUSPUFFANLAGE
PERFORMANCE KOMPONENTE
Handcrafted
Flow- and weight optimized
passend für:
Lamborghini Aventador S

HANDGEFERTIGTE AUSPUFFANLAGEN MIT KLAPPENSTEUERUNG FÜR LAMBORGHINI AVENTADOR S LP740

The exhaust is handcrafted of 1.4828 stainless steel exceptionel in Germany on order and contains 2 valve flaps. Controlling the flaps is done by the stock control.
Exhaustsystems from Wheelsandmore – perfect fitment without additional work as welding or cutting and developed on latest dyno to achieve a perfect power increasement.
Important notice: Please avoid rev up engine without driving as large flames occour and may cause injuries of persons and damage of material!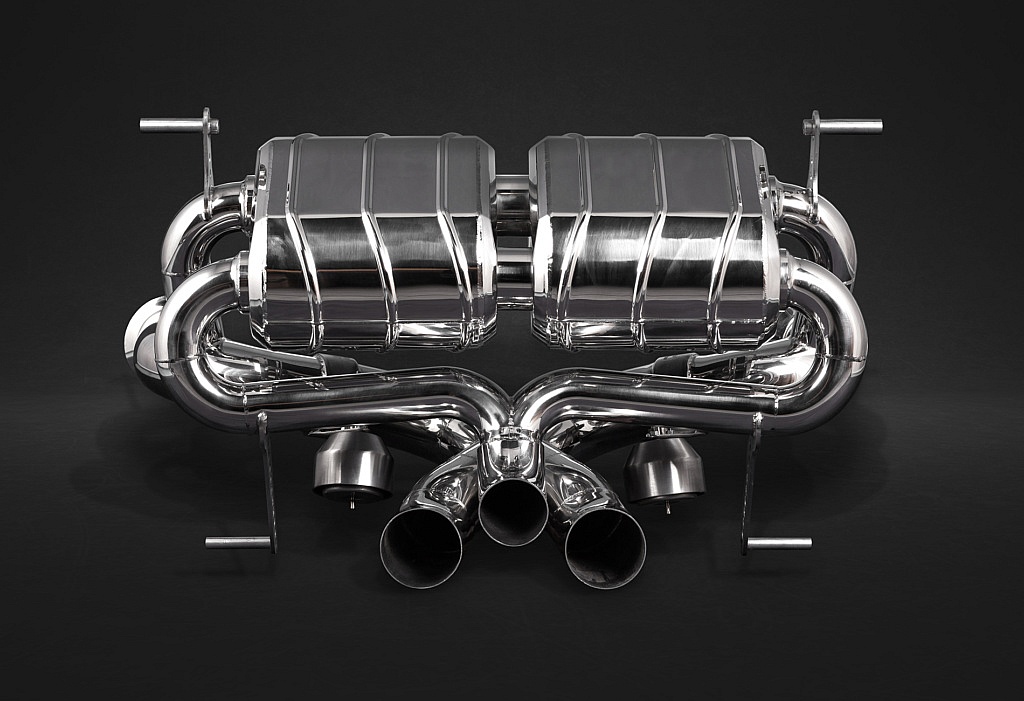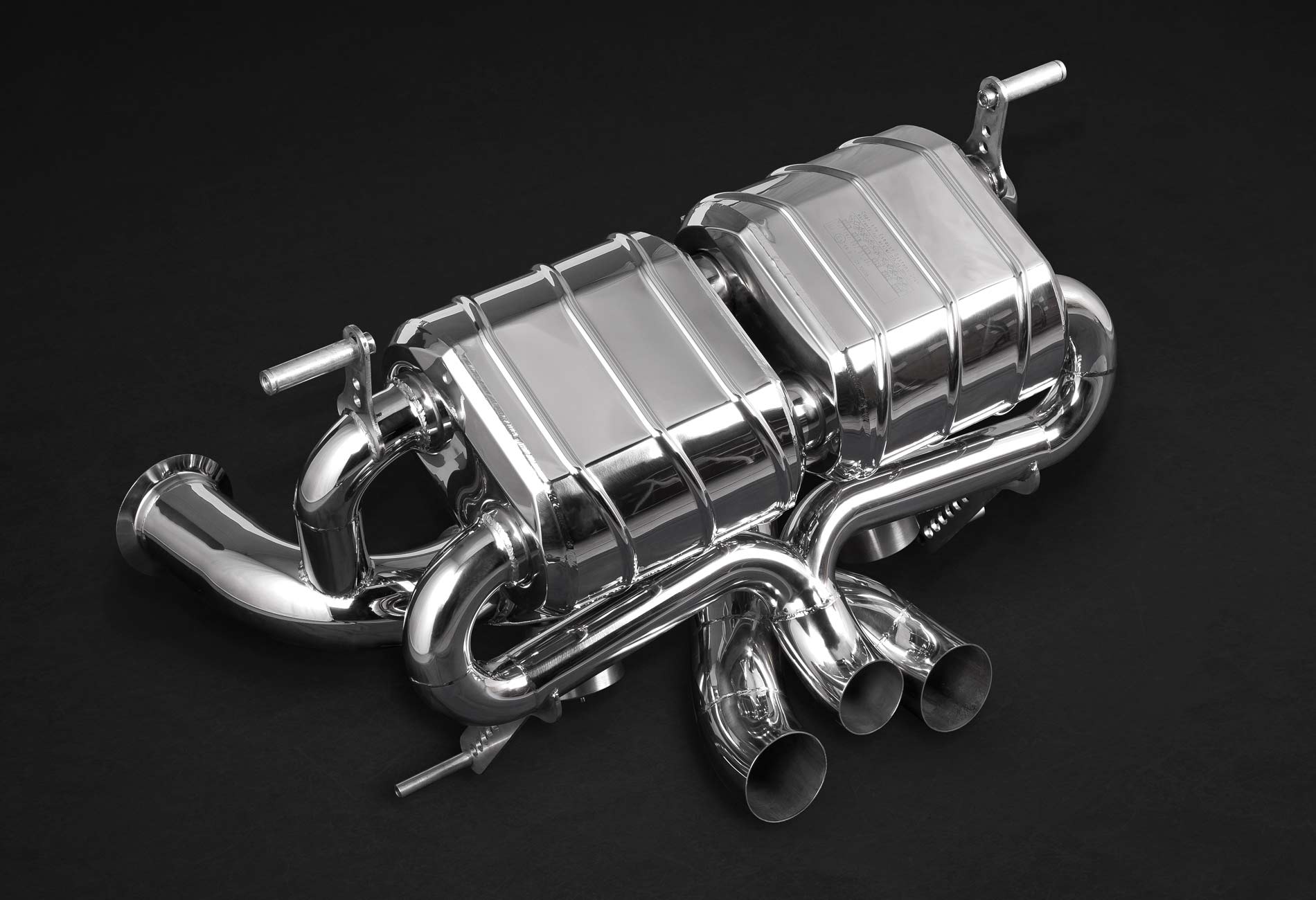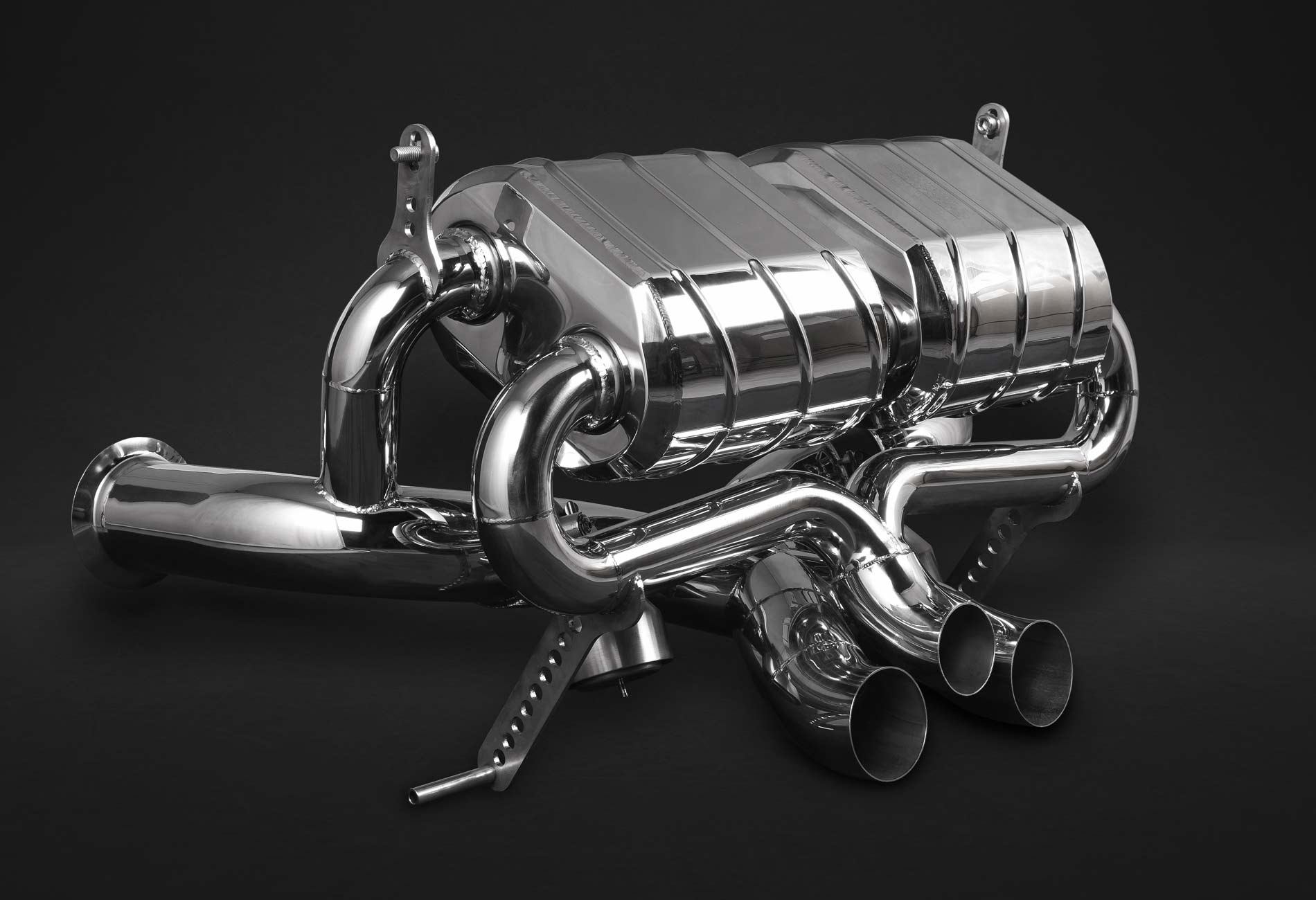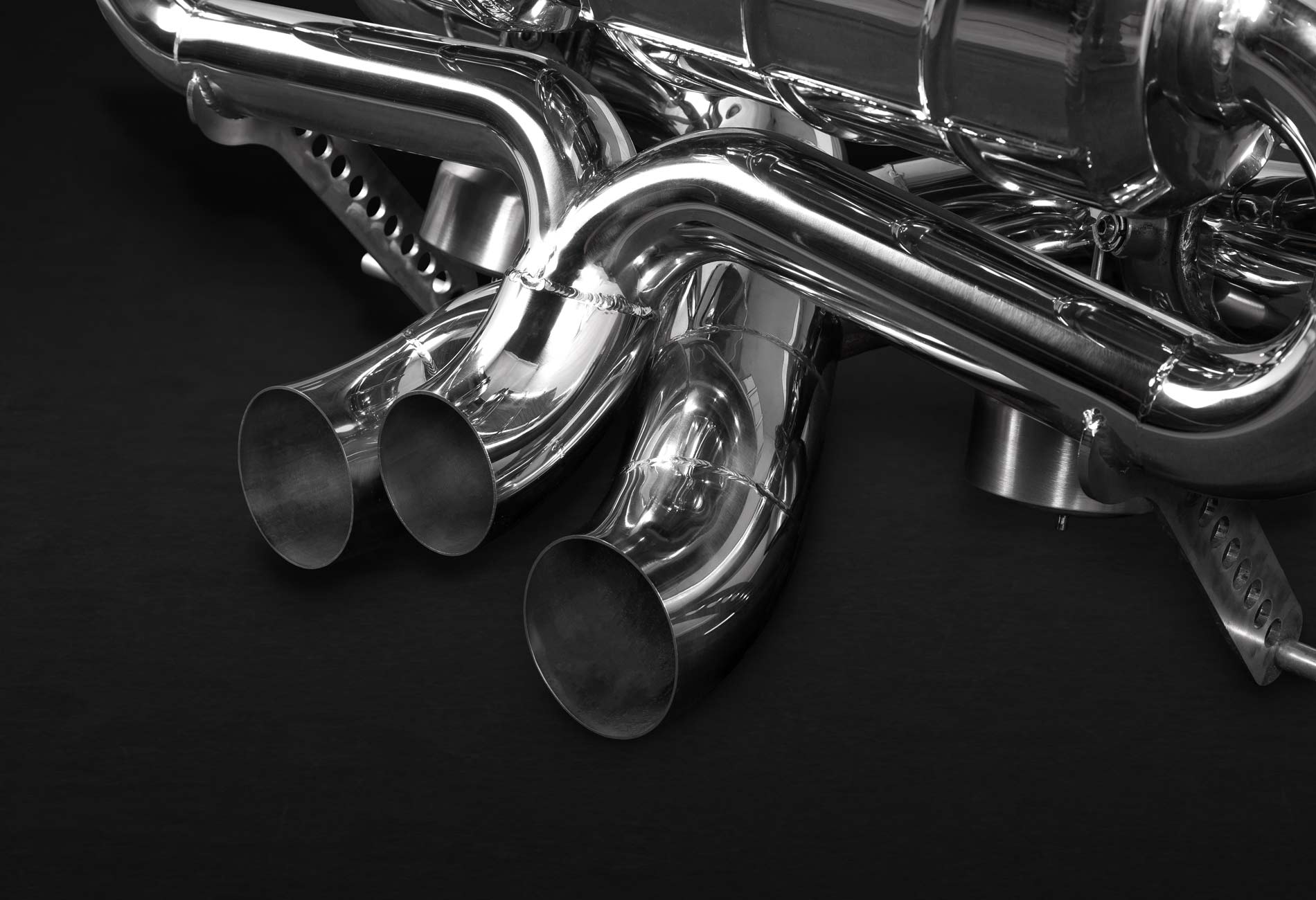 DIE AUSPUFFANLAGEN PREISE
With ECE approval: Valve flap exhaust with remote-able flaps for Lamborghini Aventador LP740
incl. heat protectors = 5.034,- EURO

AUSPUFF SOUNDFILE LAMBORGHINI AVENTADOR S
HANDGEFERTIGT – LEISTUNGSSTEIGERND – SUPERSOUND
Klappengesteuerte Edelstahlabgasanlagen by Wheelsandmore – passgenau ohne Schweiß- oder Zusatzarbeiten zu montieren und leistungssteigernd auf hochmodernem Leistungsprüfstand entwickelt. 100% Made in Germany aus hochwertigstem 1.4828 Edelstahl und auf Höchstglanz poliert. Durch die fernbedienbare Steuerung lässt sich die Anlage in 3 Modi von Serien- über Sport- bis zu Rennsportsound umschalten.

MANUAL VALVE FLAP CONTROL UNIT
Scope of delivery – ECM-1 control unit with two shapely remote controls, connection cable
ECM-1: 04AZ00703003-1
Article number transmitter: 04AZ00703001
Suitable for connection to the original flap control
The switching modes:
Key 1) Close the flaps
Key 2) Open the flaps
You can download the installation instructions:
>>DOWNLOAD HERE<<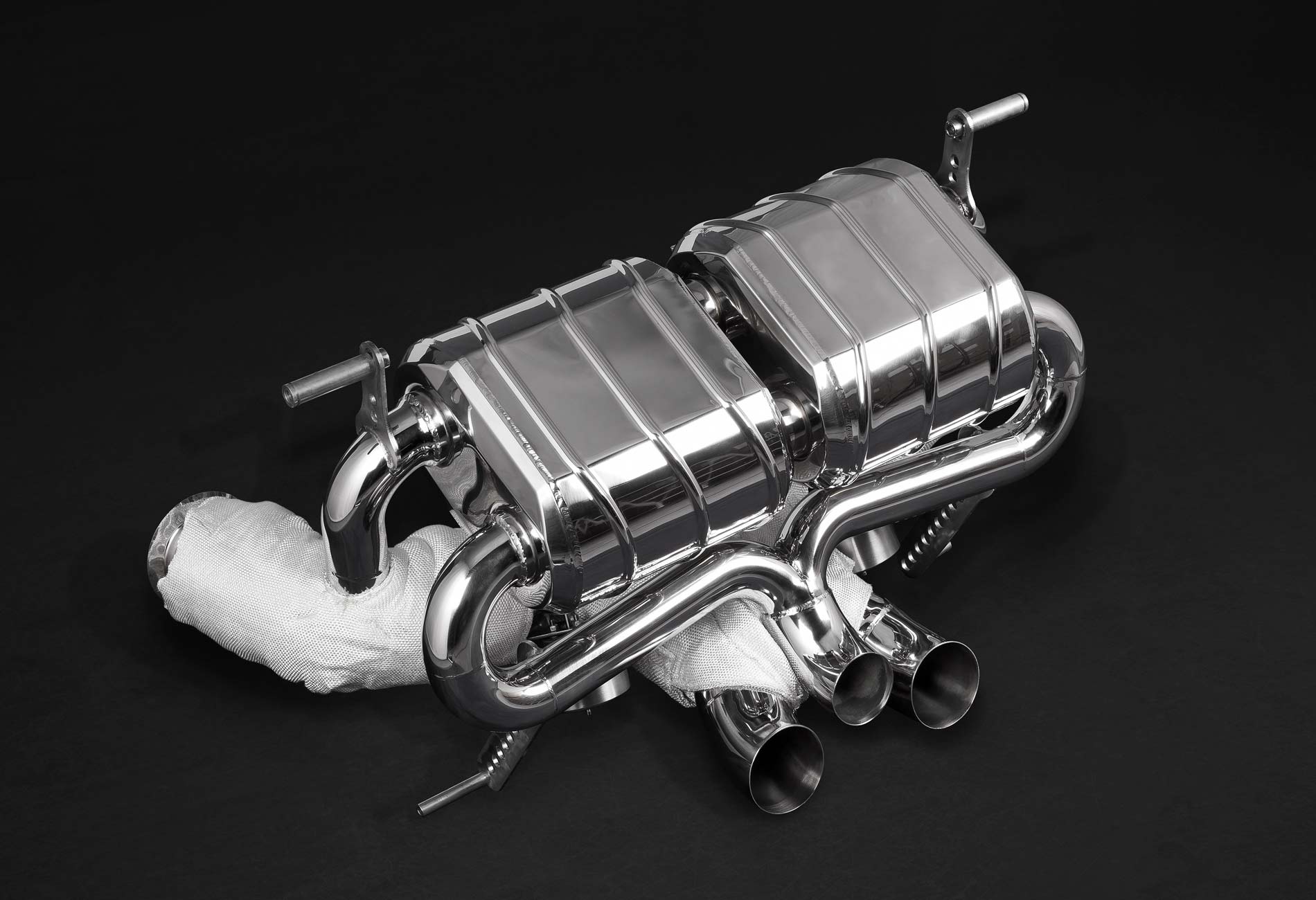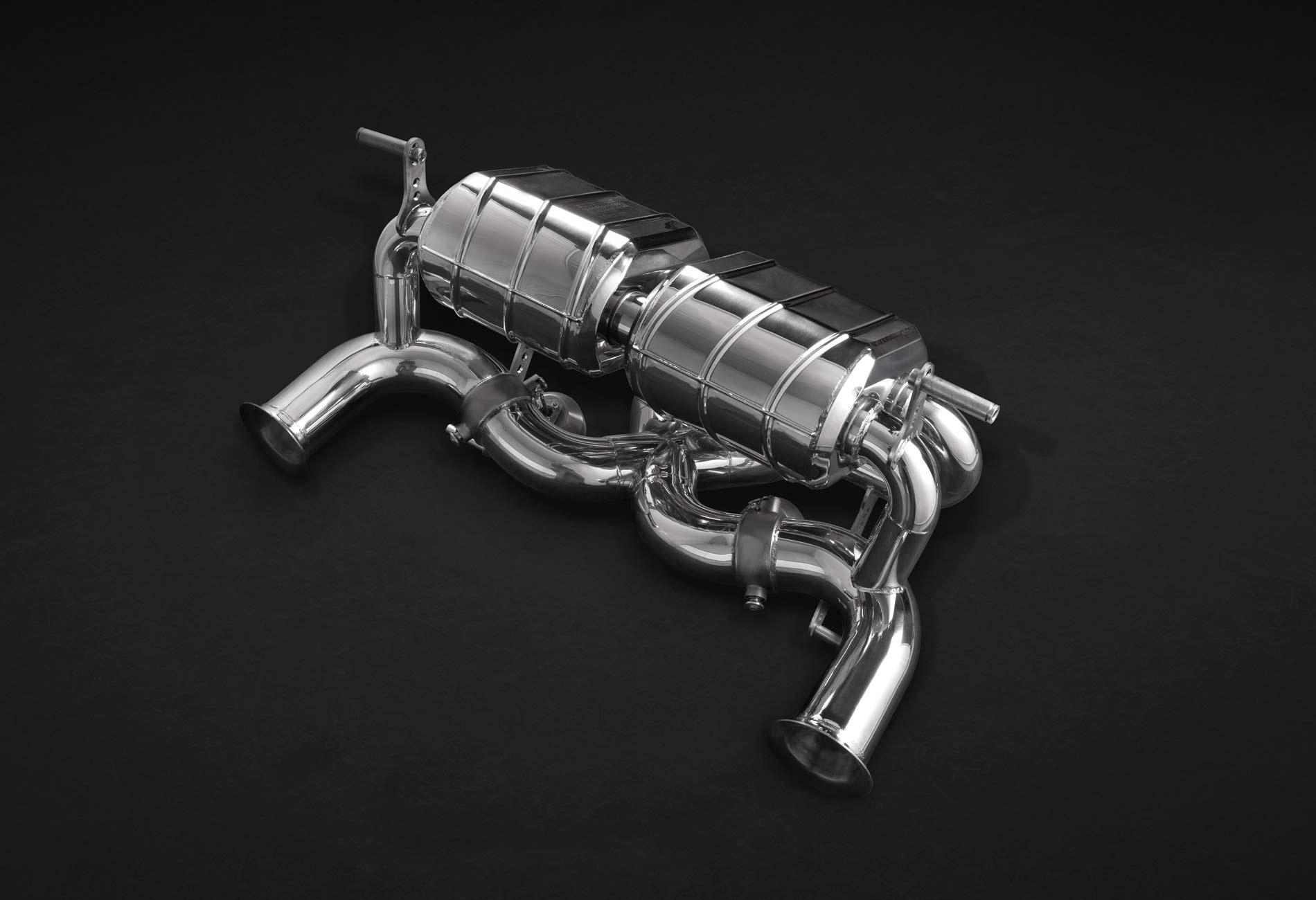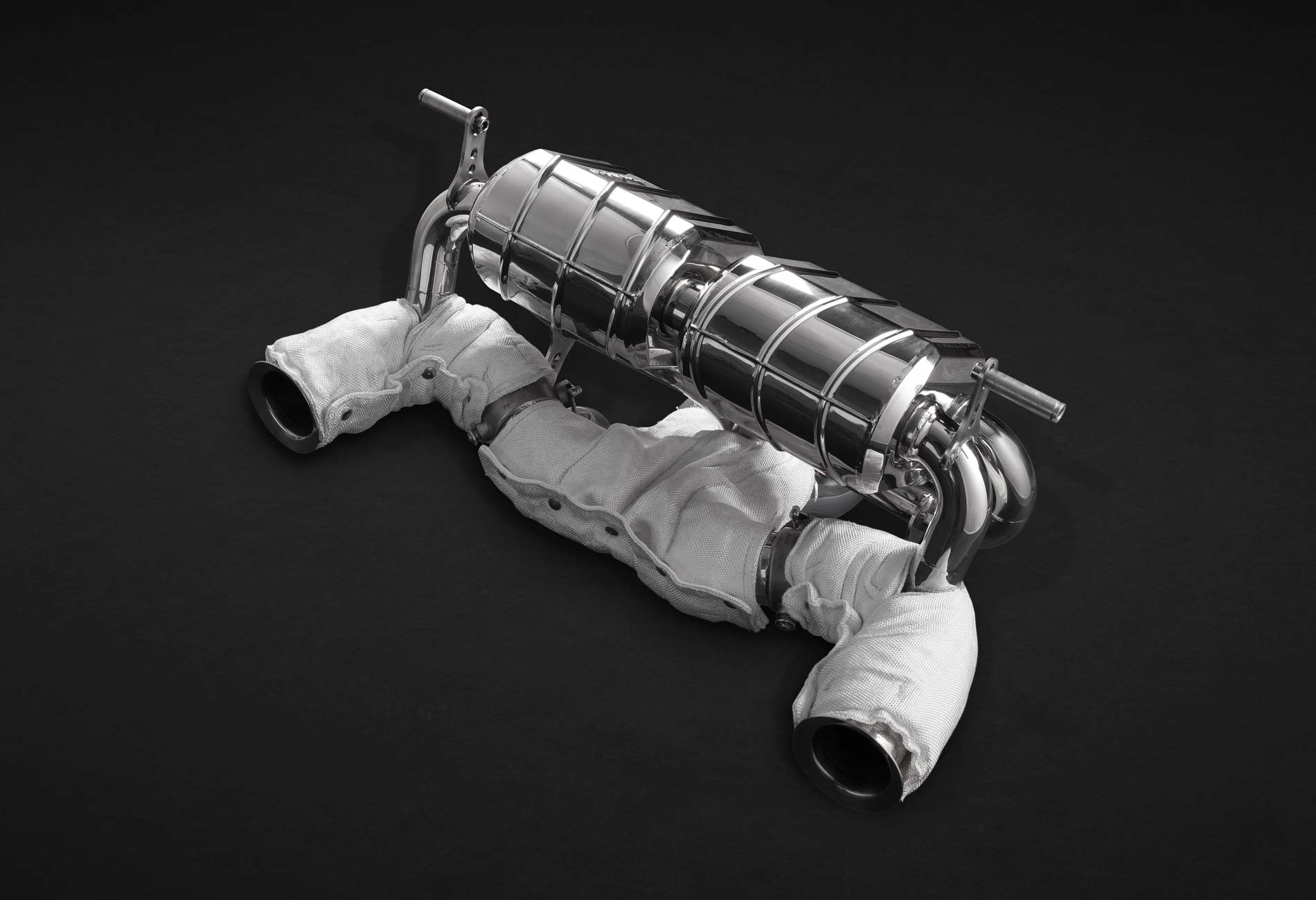 Categories: Aventador AUSPUFF, Lamborghini, Lamborghini Aventador