Mercedes AMG wheels / AMG tuning
.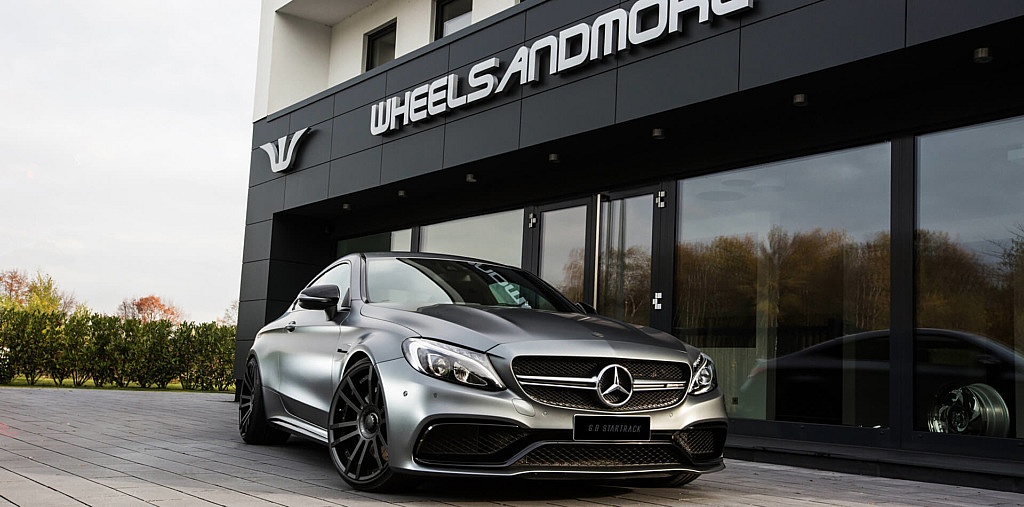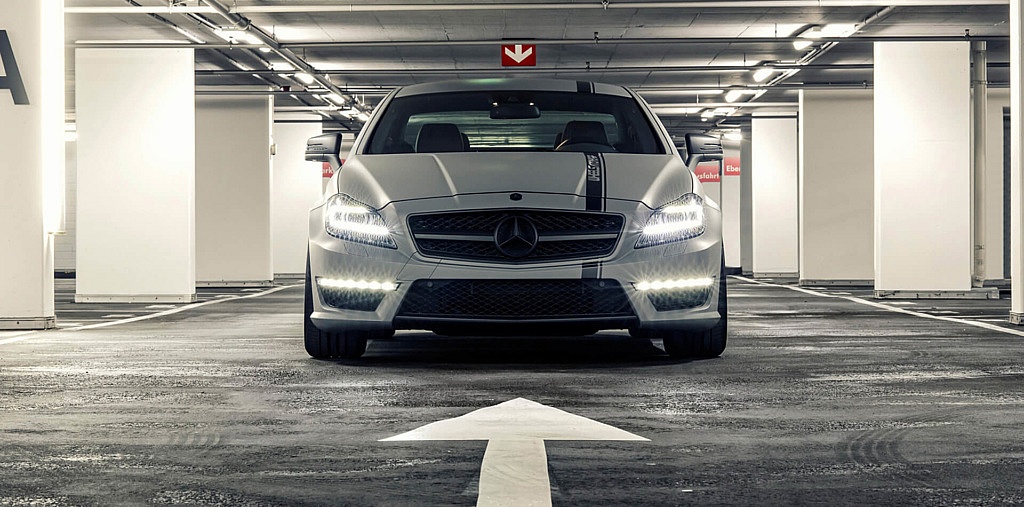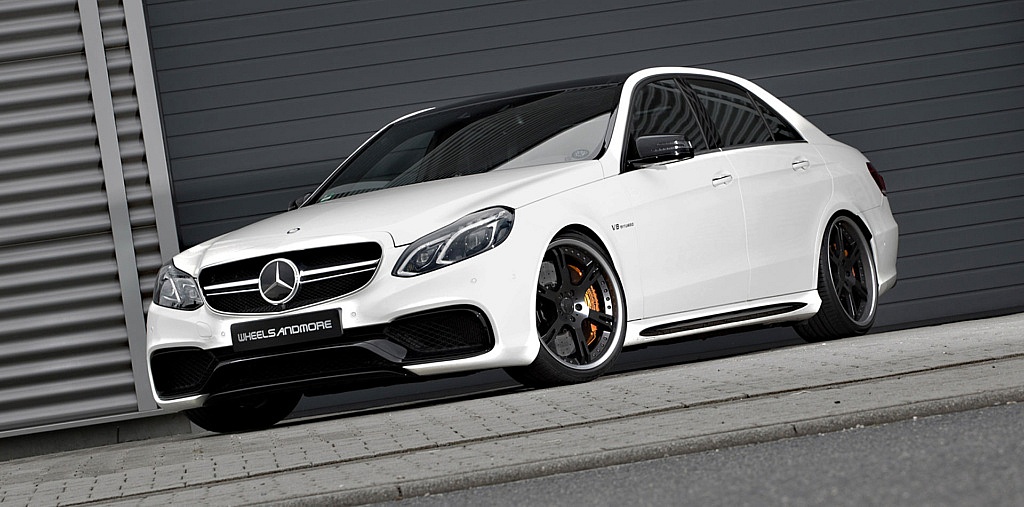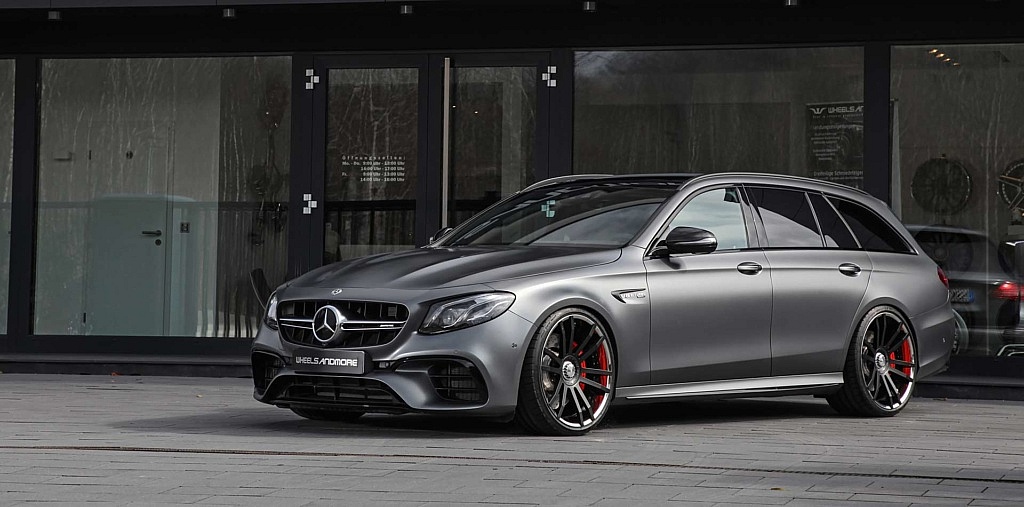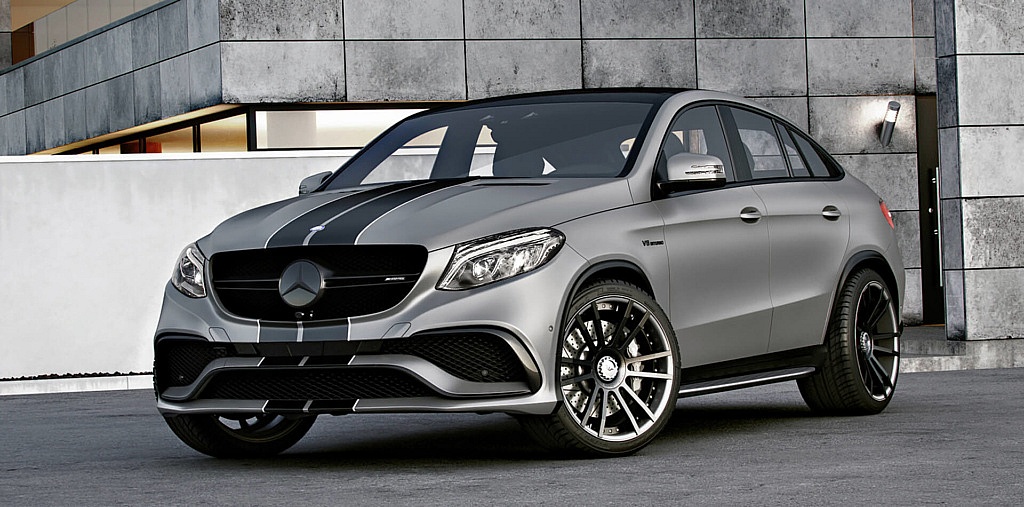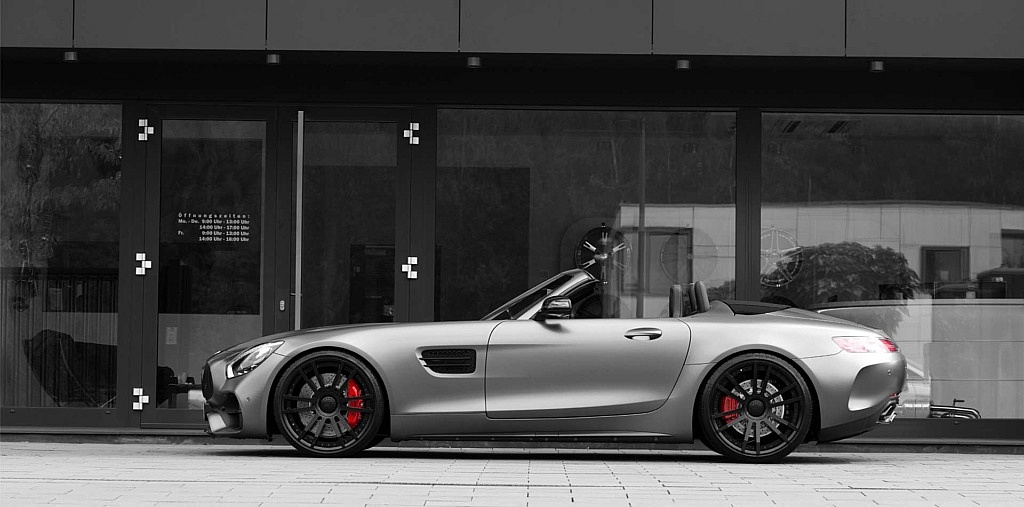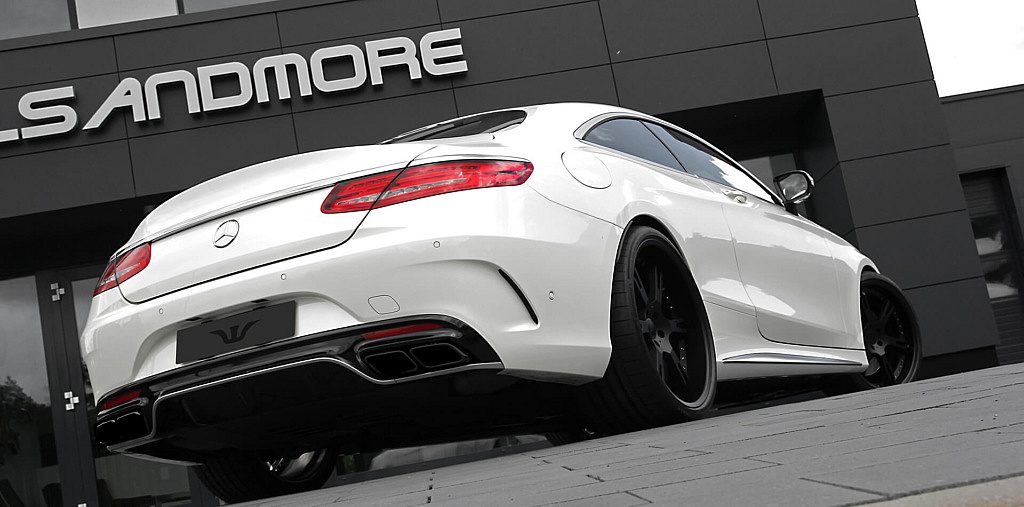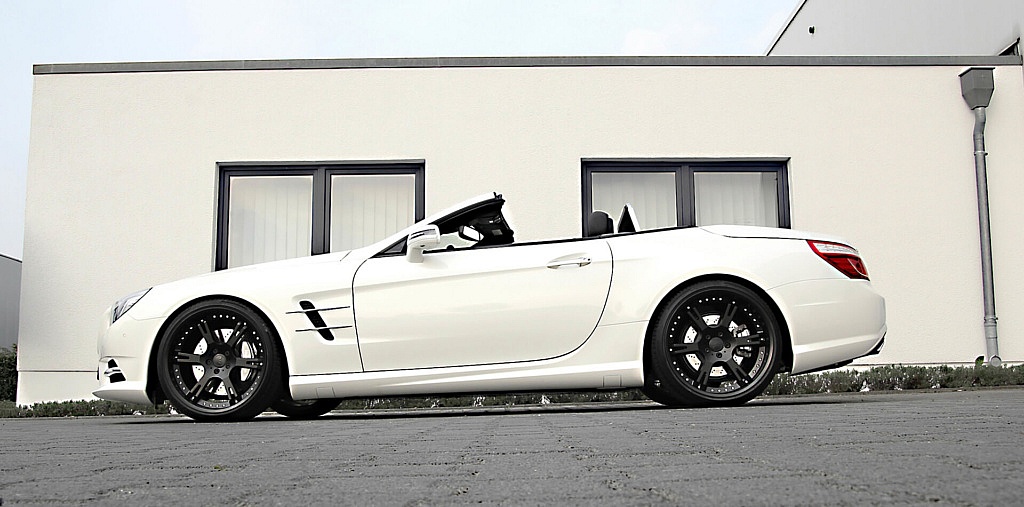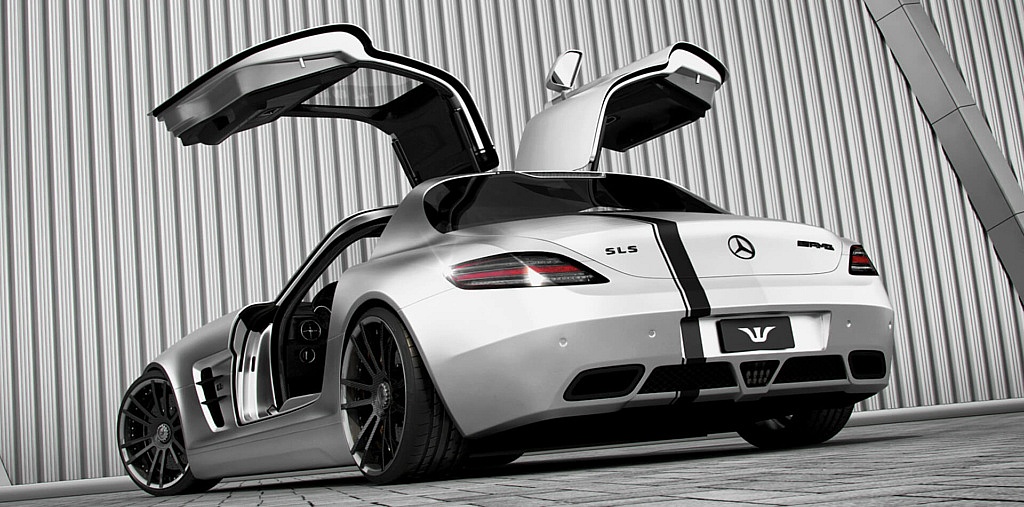 Mercedes AMG Tuning
In 1967, the era of AMG began, which for the first time belonged to the first AMG Mercedes 300 SEL 6.8 in Spa in Belgium. The initials AMG stand for the founders Aufrecht and Melcher, who founded the company in Großaspach. Only a decade later, the company moved to Affalterbach and is nowadays often referred to as Affalterbacher Motorengesellschaft. In the late 70s, AMG participated in various races with the significantly lighter Coupe 450 SLC 5.0 based on the Mercedes C107. With the introduction of the Mercedes Benz 190, AMG used modified vehicles for the German Touring Car Championship.
Mercedes Benz and AMG
From 1988, AMG's racing applications were supported by Mercedes Benz and thus moved into the status of a workplace. Klaus Ludwig and Bernd Schneider are the successful pilots from this DTM time of AMG and won the championships 1992 and 1994. In 1997 the FIA then approved AMG the entry into the GT1 World Championship, so that AMG developed the Mercedes Benz CLK GTR in a very short time Some basic requirements were still missing. The V12 Renner already in the first season the competition of Porsche and McLaren BMW in the shadow. Even with the further development of the vehicle with V8 engine, AMG dominated the racing series, so that this ended due to a lack of worthy opponents 1999. Daimler AG took over the majority share of Hans-Werner Aufrecht in the same year and renamed the company to Mercedes-AMG GmbH. In 2005 Mercedes-AMG GmbH became a wholly-owned subsidiary of Daimler AG. Before AMG produced its own vehicles, the company was responsible for more powerful performance models from the Mercedes-Benz family. With the W201 190 3.2 AMG presented the first offshoot, which could be ordered directly from Mercedes.
AMG Models
From the late 1990s, models with the additional designations 32, 3.4, C36 AMG, E36 AMG, C43 AMG, E43 AMG and E50 AMG followed in the W210 (E-Class) and E60 AMG in the SL R129, W124 and the E-Class W210 with 6,0l capacity and 381 HP power. With the 55 AMG series, the AMG unit entered the Mercedes-Benz C-Class from 1998 onwards. The V8 engine M113 E55 was developed without a compressor under the model names C 55 AMG, SL 55 AMG, SL 55 AMG, SL 55 AMG, SL 55 AMG, 55 SLG AMG (360 hp), C 55 AMG W203, CLK 55 AMG C209 (367 hp) and 400 hp in the SLK 55 AMG Black Series. The addition ML carries all used compressor supercharged V8 engines in the AMG models E55 AMG (starting from 2003), CLS55 AMG (starting from 2004), SL55 AMG (until 2002), G55 AMG (476PS) as well as CL55 AMG, S55 AMG, SL55 AMG From 2003) G55 AMG (ab2006) with 500 HP. Top version was the CLK DTM AMG with 582PS which was built only from 2004-2006 and now enjoys collector status. In 2006, the history of the 5.5 liter V8 engines at AMG and the M156, a 6.3 l V8 naturally aspirated engine will be used in the C63 AMG (457 hp) CL63 AMG (525 hp) CLK 63 AMG (481 hp) The SL63 AMG (525 hp) and the first in-house SLS AMG (571 hp) are available.
AMG Performance Tuning with Wheelsandmore
Since then, Wheelsandmore has also established itself as a performance tuner, especially for Mercedes AMG models. In 2005, the SL55 AMG was already a source of excitement in the scene, when the manufacturer presented millimeter-precision 20-inch rims in a multi-part design with the name TS-1 , With incredibly wide outer beds and in combination with an infinitely adjustable lowering, Wheelsandmore regularly produced extraordinary SL conversions, which were shining on the front axle with 10×20 "wide rims and on the rear axle with 12×20 inch forged rims. Finally, the program was rounded off with hand-made stainless steel flaps, which allowed the pilot to control the volume of the exhaust system as they pleased. In 2007, the tuner created the CLS55 AMG White Label, an unprecedented eyecatcher in the European market, replacing the milling grooves of the TS-1 rims with thousands of Swarovski stones. Just for the programming of the milling and drilling points, a whole month went by for the designer.
Premium Design for Mercedes Benz AMG
The interior of the Sportcoupe has also been neatly refined with nappa leather, Alcantara and Carbon. As a result, Wheelsandmore became known worldwide for refinement and individual tuning of the AMG models. With a spectacular conversion of a C63AMG to the C63AMG Black Series using original parts, Wheelsandmore and Mercedes AMG are completing the era of the 6.3l naturally aspirated engine. Mercedes AMG presented the new V8 bi-turbo engine with the designation M157 DE55 AL in 2012 and in the wake of the more environmentally conscious change towards downsizing in combination with turbochargers. It delivered in most models initially 544PS / 557PS and in the performance version a whopping 585HP. The current model of the E-Class is only offered with 612 HP with the same engine because of the competitive pressure of Audi. The Bi-Turbo AMG engine is currently used in the following models: G63 AMG (544HP), GLE63 AMG (557HP), ML63 AMG, GL63 AMG, E63 AMG, CLS63 AMG (557HP), GLE63 AMG S, S63 AMG, S63 AMG Coupe (585HP).
Quality tuning
Luxury tuners like Wheelsandmore welcome the use of exhaust turbochargers, since turbocharger replacement and the use of sports catalytic converters or replacement tubes from the 5.5l V8 Bi-Turbo engines can generate enormous power gains. The tuner developed a total of 4 different stages for the AMG models to increase performance. In the first stage, the manufactory leaves the factory at optimization of the control electronics, also called Chiptuning in the Volksmund and generates 6320 AMG engines from the year 2012 playfully 620 HP and 870Nm torque. The second stage with appropriate sports catalytic converters and sports air filters provides refreshing 670HP and 1050Nm torque on the cardan shaft. In Stage 3, an additional 700p and 1100Nm exhaust system is installed under the Seven-11 label, and with the final stage IV, called the BIG-BANG, the professional tuner also fulfills the most extreme wishes for performance and revises the turbochargers along with larger charge air coolers, Resulting in a supersport-capable performance of 792 hp and 1150 nm torque (electronically limited). Since Wheelsandmore offers an additional guarantee for all performance improvements, there is nothing more to hinder the fun of driving with tuned AMG models. At present, the refiner is working on a new level5, which is capable of delivering up to 900 hp through the most extensive AMG engines.
SLS AMG tuning by Wheelsandmore
The first own Mercedes AMG project was the SLS AMG, which is available for the first time in 2010, which is a complete self-developed by AMG and since 2011 also available as a roadster variant without wing doors until the year 2014. The M159 E63 naturally aspirated engine delivers 591HP and 650Nm in the SLS AMG 571 PS and 650Nm, the GT Coupe and Roadster, and the 631PS and 635Nm in the rare Black Series provide amusing entertainment. The Luxustuner from the border area to Belgium and the Netherlands, located in Baesweiler near Aachen, called Wheelsandmore, had belonged since the presentation of the now exceptionally well-traded SLS AMG to the few tuners in Germany and Europe which soon became in the position in single manufacture suitable, three-part Wheels in 20 and 21 inches for the sports car from Affalterbach. Another highlight was soon to be offered a TÜV-approved exhaust system with damper control for the SLS AMG and AMG GT, with open flaps for a neat Sonores orchestra. In order to lower the landing gear and to optimize handling and handling characteristics, the professional regularly relies on helical-mounted gear units and springs from H & R and KW.
Full-service tuning for Mercedes AMG
Even with the C190 AMG GT and GT-S, the successor to the SLS AMG, again with a smaller V8 4.0l bi-turbo engine, was introduced in 2014, the AMG tuner did not wait long for improvements and upgrades. As the engine is also used in the C63AMG and a Stage 3 named Startrack 6.8 was developed for this model, the tuner adapted a suitable exhaust system with damper control to the newly developed sports catalytic converters (100 cells) and generated effortless 680HP and 860Nm torque. Next project at Wheelsandmore will be the integration of the entry-level AMG models such as C43 AMG, GLC 43AMG, GLE 43AMG and SLC 43AMG. In addition, the wheel manufacturer is working on the development of suitable 23 inch rims in multi-part design, especially for the G65 AMG and the GLE63 AMG.
Wheelsandmore's tuning performance is complemented by chip tuning and performance improvements for all Mercedes AMG V12 engines, which are used in the S65 AMG, SL65 AMG and G65 AMG.
Mercedes AMG Tuning – more power for all AMG models
Mercedes AMG cars are ingenious cars in their own right that will put you in the fast lane. With Wheelsandmore's Mercedes AMG Tuning, you can get even more out of your car and look forward to maximum performance.
Software and chip tuning at Mercedes AMG
For practically all AMG models, we can increase the performance with individually tuned software. With this Mercedes AMG tuning, we can give the engine more power and thus increase the maximum speed.
Thanks to our experience, we know which adjustment screws Mercedes AMG Tuning has to turn to get the last percentage points out of this vehicle. Even without structural changes, you can significantly improve performance.
Upgrades for Mercedes AMG models
With the right adaptations, you can take your Mercedes AMG to a new level! Whether lowered or fitted with a new exhaust system – the structural changes to your vehicle not only make the Mercedes AMG even more visually appealing, but also increase its performance. The sound can also be further improved. When can we convince you of our capabilities? With us, your Mercedes AMG is in the best hands. You can look forward to perfect advice and professional implementation.
Mercedes AMG exhaust
Mercedes AMG exhaust – more power and heavy sound
With Mercedes AMG Tuning it is not only a matter of optimizing the software, but also of mechanical modifications. An important way to boost performance is to install a high-quality exhaust system.
We at Wheelsandmore have focused on the production of exhaust systems with flap control and can offer you a Mercedes AMG exhaust system that is of the highest quality and meets your expectations.
The models are handcrafted and exactly tuned to your vehicle. Our exhaust systems are very resistant and you will enjoy them for a long time. In addition, they not only convince in terms of performance, but can also improve the sound of your Mercedes AMG properly.
How does a Mercedes AMG exhaust with flap control work?
The exhaust systems offered by us usually have an individually programmable flap control. Basically there are three different modes:
• Travel mode (also: Cruise) – Here the flaps open late or at full throttle.
• Sport mode – with this setting, the flaps open much earlier and allow for a more dynamic driving style
• Open mode (also: Race) – As the name suggests, the flaps are open in this case. This ensures a maximum increase in performance.
Important: Most common exhaust systems control the exhaust flaps according to speed or rpm. However, these values are not reliable indicators when it comes to the right time to open the flaps. Instead, we are convinced that only a system that takes dynamic pressure into account can be successful. The flap control of your new Mercedes AMG exhaust system is optimized for this figure.
We offer a Mercedes AMG exhaust for these models
We can equip a wide range of vehicles with a new, high-quality Mercedes AMG exhaust system. These include:
• Mercedes C63 AMG
• Mercedes C43 AMG
• Mercedes GLS63 AMG
• Mercedes GLC63 AMG
• Mercedes GLC43 AMG
• Mercedes CLS63 AMG
• Mercedes CLS53 AMG
• Mercedes CLS63 AMG
• Mercedes SL63 AMG
• Mercedes SL65 AMG
• Mercedes GLE63 AMG
• Mercedes GLE43 AMG
• Mercedes E63 AMG
• Mercedes E43 AMG
• Mercedes S63 AMG
• Mercedes S65 AMG
• Mercedes AMG GT
• Mercedes AMG GTC
• Mercedes AMG GTS
• Mercedes AMG GTR
• Mercedes G63 AMG
• Mercedes GT63 AMG
Couldn't find your model in the list? Then please do not hesitate to contact us. Maybe we can find a way to offer you an optimized, new exhaust system. We would also be happy to make an individual exhaust system directly to your Mercedes or Mercedes AMG by hand.
By the way: On request, we can also equip your car with new rims, modify the chassis or carry out an electronically supported performance improvement. With us, the Mercedes AMG is in the best hands when it comes to increasing driving pleasure. For almost 20 years we have been a renowned German Mercedes AMG tuner and specialist for every kind of performance enhancement on 4.0 Bi-Turbo and 5.5 V8 Bi-Turbo AMG engines.
Mercedes AMG rims – convincing all along the line
At Wheelsandmore, we know what is important when it comes to high-quality Mercedes AMG rims. The sporty cars require high-quality accessories – especially if the performance has been increased beforehand and the demands on the material have increased.
As a certified manufacturer of high-quality Mercedes AMG rims, we have been able to make a name for ourselves and convince numerous customers all over the world. The high degree of customizability, the handmade quality and the high performance are the factors that contribute to the popularity of our Mercedes AMG rims.
What distinguishes our Mercedes AMG rims?
A whole range of great features apply to all our Mercedes AMG rims:
• 3-part construction,
• handcrafted
• certified production and TÜV-tested
• forged stars specially optimized for weight
• Individualization with numerous, different colors
• optional: carbon look, high gloss compression and titanium screw connection
Especially the three-part construction is to be emphasized. This ensures that individual adaptations according to your ideas are possible – e.g. millimeter-precise manufacture or a cool colored look as a special eye-catcher.
Your Mercedes AMG gets an additional personal touch with an individually designed hubcap. Here you can even have a logo of your choice made. Therefore, everyone can see at a glance that you have optimized the rims of your car.
Which different models are available?
We offer you hybrid and forged rims. You will find the following brand names on our site:
• FiveStar (hybrid wheel)
• F.I.W.E. (forged wheel)
• 6 Sporz² (forged wheel)
• FORK (forged wheel)
• DU-L (forged wheel)
• C-Sport (hybrid bike)
Of course, the Mercedes AMG rims are available in different sizes (from 20 inch to 22 inch). In this way, we can cover a wide range of models. With security, your vehicle is also with us:
• Mercedes C63 AMG
• Mercedes C43 AMG
• Mercedes GLS63 AMG
• Mercedes GLC63 AMG
• Mercedes GLC43 AMG
• Mercedes CLS63 AMG
• Mercedes CLS53 AMG
• Mercedes CLS63 AMG
• Mercedes E53 AMG
• Mercedes SL63 AMG
• Mercedes SL65 AMG
• Mercedes GLE63 AMG
• Mercedes GLE43 AMG
• Mercedes E63 AMG
• Mercedes E43 AMG
• Mercedes S63 AMG
• Mercedes S65 AMG
• Mercedes AMG GT
• Mercedes AMG GTC
• Mercedes AMG GTS
• Mercedes AMG GTR
• Mercedes G63 AMG
• Mercedes GT63 AMG
You haven't found your model? Just let us know. Maybe we can find a solution so that we can still offer you our Mercedes AMG rims.
In addition to your new rims, we can also equip you with a new set of tires. No matter if Continental, Pirelli, Michelin or Hankook – we know exactly which sport tires fit to your new Mercedes AMG rims. Here, too, we make sure that all tires are only fitted with the corresponding approvals from the tire manufacturers in order to equip vehicles with top speeds of up to 330 km/h TÜV-compliant and safe.
Tip: We are not only happy to take care of your new rims, but also take care of further tuning measures for you. In addition to optimized exhaust systems and chassis modifications, we also offer targeted chip tuning to increase the performance of your Mercedes AMG.
Mercedes AMG performance enhancement – ignite the maximum power
For the different Mercedes AMG models, we offer Wheelsandmore tuning programs for AMG performance enhancement. With targeted modifications, we get the maximum power and performance out of your car. Our years of experience help us to identify the right adjusting screws and to give you maximum driving pleasure.
For which models do we offer a Mercedes AMG performance upgrade?
You're driving one of these vehicles …
• Mercedes C63 AMG
• Mercedes C43 AMG
• Mercedes GLS63 AMG
• Mercedes GLC63 AMG
• Mercedes GLC43 AMG
• Mercedes CLS63 AMG
• Mercedes CLS53 AMG
• Mercedes CLS63 AMG
• Mercedes E53 AMG
• Mercedes SL63 AMG
• Mercedes SL65 AMG
• Mercedes GLE63 AMG
• Mercedes GLE43 AMG
• Mercedes E63 AMG
• Mercedes E43 AMG
• Mercedes S63 AMG
• Mercedes S65 AMG
• Mercedes AMG GT
• Mercedes AMG GTC
• Mercedes AMG GTS
• Mercedes AMG GTR
• Mercedes G63 AMG
• Mercedes GT63 AMG
… then we have the right AMG performance upgrade offer for you. Even if your vehicle does not appear in the list, you are of course welcome to contact us. There are so many different editions and generations that sometimes, they won't be able to list them all here. We are sure to find a solution to improve the performance of your Mercedes AMG car.
Software optimization or performance improvement through Tuning-Box – what is better?
With the AMG performance, enhancements we carry out, you basically have the choice between two options:
• Using a plug-and-play tuning box
• Optimization of the previous software (optionally also on performance test bench)
Using a tuning box (TEC-Tronic auxiliary control unit) has the advantage that it is easy to install via plug connections, maintains all standard safety functions and can be easily dismantled again. Since the previous software is not replaced, this type of tuning is diagnosis-neutral and is also suitable for vehicles that need to be quickly reset to the "initial state". Such a tuning box can also be sold afterwards. It remains operational – even if the vehicle is changed. The ideal performance enhancement especially for leasing vehicles
A real chip tuning, on the other hand, is suitable for all those who really want to get the maximum performance out of their Mercedes AMG. The maps are changed, which will have an effect on the optimization of the injection behavior and the ignition timing.
How much power gain is to be expected?
Given the large number of different models, no general statement can be made about the increase in performance. However, performance gains of more than 10% are not uncommon – and this only applies to electronic map optimization.
Through mechanical modifications, which we also offer you as part of the Mercedes AMG performance upgrade, you can significantly increase the horsepower and speed again. One of our specialties is the installation of larger and more powerful turbochargers with which we easily realize 800 HP with the 5.5 V8 bi-turbo engine. A flap-controlled exhaust system increases the performance additionally and effectively by almost 15 HP with the appropriate setting. Let us advise you on your possibilities and we will show you how to get the best performance out of your Mercedes AMG. Chip tuning and software optimization at the highest level Made in Germany!