HIGH-END TUNING COMPONENTS

100% Made in Germany by Wheelsandmore
MERCEDES AMG TUNING PROGRAMS

by Wheelsandmore
FERRARI TUNING


Made in Germany
ASTON MARTIN PORTFOLIO

powered by Wheelsandmore
MCLAREN REFINING
In High-End Quality
TUNING SOLUTIONS FOR EXOTICS

designed by
Wheelsandmore
WE LEND EACH VEHICLE


Uniqueness In Perfection
TUNING PROGRAMS

FOR SPORT- UND LUXURY CARS BY WHEELSANDMORE

Whether for Audi or Aston Martin, Bentley as well as BMW, maybe Ferrari or even Lamborghini, for Jaguar and Mercedes AMG, even for Tesla and als exotic cars, Wheelsandmore provides tailor-made and individual tuning programs. We are always concentrating on classic components that convince visually, as well as acoustically and through performance enhancement, in particular also dynamically. Rims and wheels, exhaust systems, power upgrades and suspension solutions are our specialty.
Exclusive tuning by Wheelsandmore
TUNING PROGRAMS FOR
ASTON MARTIN
TUNING PROGRAMS FOR
AUDI
TUNING PROGRAMS FOR BENTLEY
TUNING PROGRAM FOR BMW
TUNING PROGRAMS FOR
FERRARI
TUNING PROGRAM FOR
JAGUAR
TUNING PROGRAMS FOR
LAMBORGHINI
TUNING PROGRAMS FOR
MASERATI
MASERATI QUATTROPORTE / GHIBLI
TUNING PROGRAMS FOR
MCLAREN
TUNING PROGRAMS FOR
MERCEDES AMG
TUNING PROGRAM FOR
NISSAN
TUNING PROGRAM FOR
TESLA
INDIVIDUAL TUNING PROGRAMS BY WHEELSANDMORE

100% MADE IN GERMANY
Tuning programs by Wheelsandmore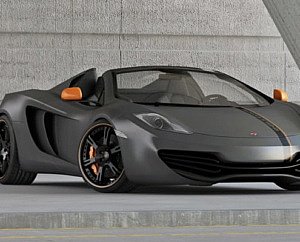 As one of a few worldwide suppliers, Wheelsandmore's special tuning program includes not only solutions for popular sports and luxury vehicles such as cars from manufactorers like Mercedes AMG with their models C63AMG, SL63AMG, GLE63AMG, S63AMG, CLS63AMG and E63AMG. Also for more exotic manufacturers like Ferrari with the models GTC4 Lusso, F12, 488 and 812 Superfast, Wheelsandmore offers tuning programs. It is hardly surprising that models of Lamborghini such as the Huracan and the Aventador are not missing in the portfolio of the tuner. Specifically for McLaren, the tuning program includes not only performance enhancements, rims and exhaust systems, but also kits for the McLaren 540C – 570 S – 570GT and even the rare 675LT. Also for the flagship models of the Bentley Continental series, the Supersports and GT Speed, Wheelsandmore provides tuning components. Even exotic models such as the rare Aston Martin Vantage GT12 got their final, decisive finish by the tuning products from Wheelsandmore. Classics from the Audi R and RS series, such as the Audi R8 or the C7 series around the Audi RS6 or RS7 are also covered by suitable tuning programs. Wheelsandmore produces all exhaust systems and rims for the tuning program itself and is thus able to perfect even the latest models of Audi RS, BMW M and Mercedes AMG.