WHEELS 20-23 INCH MADE IN GERMANY

3-PIECE.

HANDCRAFTED.

FORGED.

High-end TUV approved quality from Germany

All raw parts for our wheels are produced in Germany without exception and are completed to an unique wheel only by hand. Through constant quality control and minimal tolerances we achieve an unprecedented perfection. The wheels are always crafted according to customer´s option in color and surface. Customer requirements are always most important to us. Even complicated or exclusive finishes, such as hand layered carbonlook surface or high glossy consolidated surfaces without a trace of grinding are no problem to the refining options of the wheel specialistes from Wheelsandmore. We´re currently crafting 5 different wheel designs sizing 8.0×20 up to 13.0×22 inches. Don´t risk anything and experience with no TUV approved wheel components, such as imported wheels without any testimonal. For ECE and TUV required countries we supply all required documents such as TUV car approval or even MFK certifications for Switzerland. We´re are a DIN-ISO TUV certified manufacturer of high-end quality wheels.

Open TUV verification document >>HERE<<
UNIQUE MEGALIGHT CARBON WHEELS
BY WHEELSANDMORE
As the only manufacturer of handcrafted wheels we even provide 2-piece carbon-tube forged wheels. The carbonwheels are TUV approved with 1000kg load rate. Compared to any other traditional method of wheel crafting our carbon wheels are much lighter and stronger. Even for supercars from Ferrari, Gumpert, Koenigsegg, Lamborghini, Pagani or Porsche with center lock application we´re able to provide wheels. The carbon wheels are only crafted on order. Please allow up to 10 weeks for customization on this high-end innovative components.
Join the carbonwheels website here >>> carbon-felgen.de
FORK
20″ – 22″6SPORZ²
20–22″F.I.W.E.
20–22″ FIVESTAR
20–21″ C-SPORT
20–21″ DU-L
20–21″ Individual
Config
rims for Aston Martin
rims for Audi
rims for Bentley
rims for BMW
rims for Ferrari
rims for Jaguar
rims for Lamborghini
rims for Maserati
rims for McLaren
rims for Mercedes AMG
rims for Nissan
rims for Tesla
Felgen und Fahrwerke für Tesla Model S
Tesla Model S Felgen Auswahl
[pt_view id="d315f98wvk"]
3-PIECE WHEELS SIZING 20 – 23 INCHES 100% Made in Germany
WHEELSANDMORE FORGED WHEELS
Absolute precision for this high end quality, made in germany, can only be attained through handcrafted customizing. Our wheels are all FEM analyzed and weight minimized to obtain a maximum performance for cars like Audi RS6, Porsche GT3 RS, Ford GT, Jaguar SVR, McLaren 720S, Mercedes SL63 AMG, Ferrari 488, Ferrari F12, Lamborghini Huracan, Lamborghini Aventador, Audi R8 and others.
WHEELSANDMORE HIGH-END CARBON WHEELS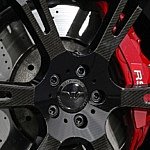 Special highlight is our unique carbon wheel with forged centers, reducing the wheels weight to a minimum between 12-18 lb (20 inch wheel) and being a must have for supersportscars as La Ferrari, Porsche 918, Ferrari FXX, Zenvo ST1, Maserati MC12, McLaren P1, Koenigsegg CCXR und Pagani Huayra.
Celebrities from film-, sports- and music industrie are appreciating the perfect realization of their individual needs and appropriate exclusivity and loyalty.